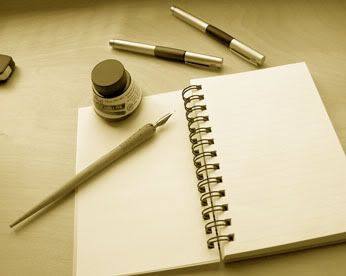 OK ~ So having that big list is great, but what do you write?
Well, Couponing to Disney has a great article about this HERE.
From that article, here are some great points:
Here's some basics to remember when writing a company.
1. Be specific. Don't just write Huggies for example and say you love their diapers. Tell them that you love their Snug and Dry line of diapers. That your son has to point to Mickey every time he gets changed.
2. Make it personal. Tell them how much you, your kids, your dog, etc love their specific product.
3. Talk about a specific time you used the product. Let them know if the packaging was easy to get into, if you liked the design, how fresh the product was, etc.
4. Thank them for making the product. Be sure to tell them how much it improves your quality of life. Companies seem to really like the fact that they are making your life better.
5. Always be polite. At the end, thank them for taking the time to read your letter.
6. Be honest! Don't make a complaint if you don't have a legitimate complaint. They usually launch an internal investigation so it's important to give them accurate information.
If you have a complaint, make sure you have the product package available. They will want codes off of it so they can alert their quality control department.
Here are 2 sample letters:
Complimenting Minnie's Magical Muffin Mix
I wanted to just take a moment of my time to write to you today and tell you how much my family loves your Minnie's Magical Muffin Mix especially the Pluto Pineapple flavor. When I serve your muffins at my breakfast table, my whole family raves about how sweet and delicious they are. Thank you so much for making a great product that enables my family and I to make great memories around the breakfast table every Saturday. Thank you for your time.
(Ok I know it's a little sappy, but that's what works. Get as personal as you can about the product and tell them how much their product means to you.)
Complaint about Daisy's Danishes
I recently noticed your product on the shelf and decided I would give it a try. I was so disappointed when I served your product during my weekly tea with my Disney World Lover's Club and realized that the product was stale! Somehow the packaging had become unsealed before I went to open it myself. I was so disappointed and embarrassed. I'm not sure if I will try your product again in the future after this incident. Thank you for your time.
(See how I provided the information concerning the incident and my hesitation to try the product again? I never flat out asked for coupons. I just give them honest feedback and let the chips fall where they may. Also if you have an issue with a product, save the packaging so you can provide the company with the batch numbers off the packaging so they can investigate the incident.)